Here's how to add a website or subdomain in the Virtualmin panel.
Click "Create Virtual Server" in the menu on the left.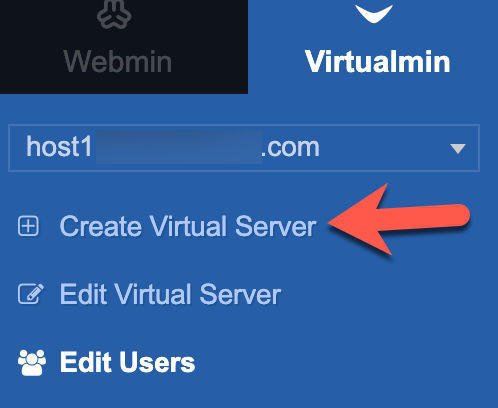 Enter the domain name you want. If creating a subdomain, click the "Sub-server" button first and then enter the subdomain as you want it.

Click "Create Server" if you want to leave the default options as they are (recommended for those without advanced knowledge).
Tip:
If you want to see the IP of the server, for DNS and other things, you can click "IP Address and Forwarding" which will open to show the server IP.