Finding the Support Desk
In your account area, you'll see a link to our Support Desk:
Submitting a Ticket
From your Support Desk Account once you log in click Submit a request:
Viewing Your Tickets
You can log into the support desk and view all of your tickets. When you first sign in, you'll see various articles.
To see your tickets, click the menu up on the right near your name and select My Activities: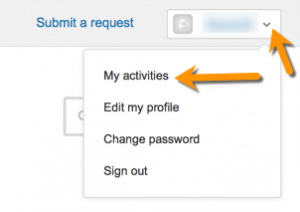 Once you select My Activities, you'll see a listing of your tickets. Click the Subject name of the one you want to open.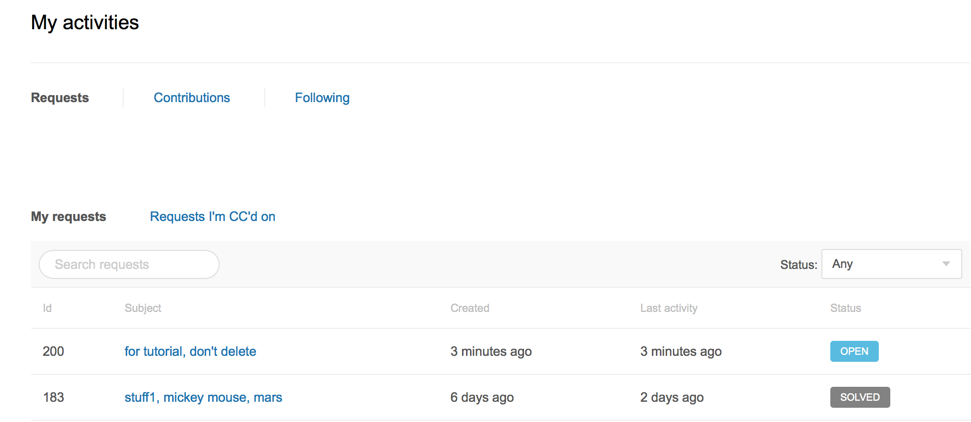 Please be sure to close any resolved ones if they show as pending or open.
Note that any tickets without a response within one week will be closed and any task assigned will be closed until you respond to reopen it.
If you want to join our community, please do so at our sister company's forum at ScriptTechs as we do answer there as well. Sometimes you might have a question or want tips that don't require a ticket and the forum is the perfect place to go.